Bio Research & Development Growth Park
BRDG Park provides the Research, Resources and Relationships to help companies make the transition from innovative ideas to commercial success.
15
enterprises
10 enterprises moved to BRDG Park from other states and countries
54,000
square feet of greenhouse space
270,000
square feet of labs, office space and shared amenities
An Engine Driving St. Louis' Ag Innovation Ecosystem
We're a community of agtech and bioscience innovators located in the heartland of U.S. agriculture.
Located on the campus of the Danforth Plant Science Center in St. Louis, Missouri, BRDG Park serves as a vital resource for both early to mid-stage startups, and for international companies that have established their North American headquarters in our thriving ecosystem.
Grow at BRDG Park
The future of agtech and plant science is thriving at BRDG Park. Join the exciting opportunities in St. Louis at the heart of bioscience and agriculture growth.
St. Louis Bioscience Community & Impact
BRDG Park welcomes organizations working across the agtech and bioscience spectrums that are looking for access to infrastructure, new technology, talent and investment capital, within a supportive community that will help accelerate growth.
1000+
PhD plant scientists – the highest concentration in the world
$2B
in venture capital under local management
BRDG Park is located on the north 8 acres of the Danforth Plant Science Center. It's in the heart of 39 North, a 600-acre innovation district designed to foster collaboration and stimulate investment in bioscience research and commercialization.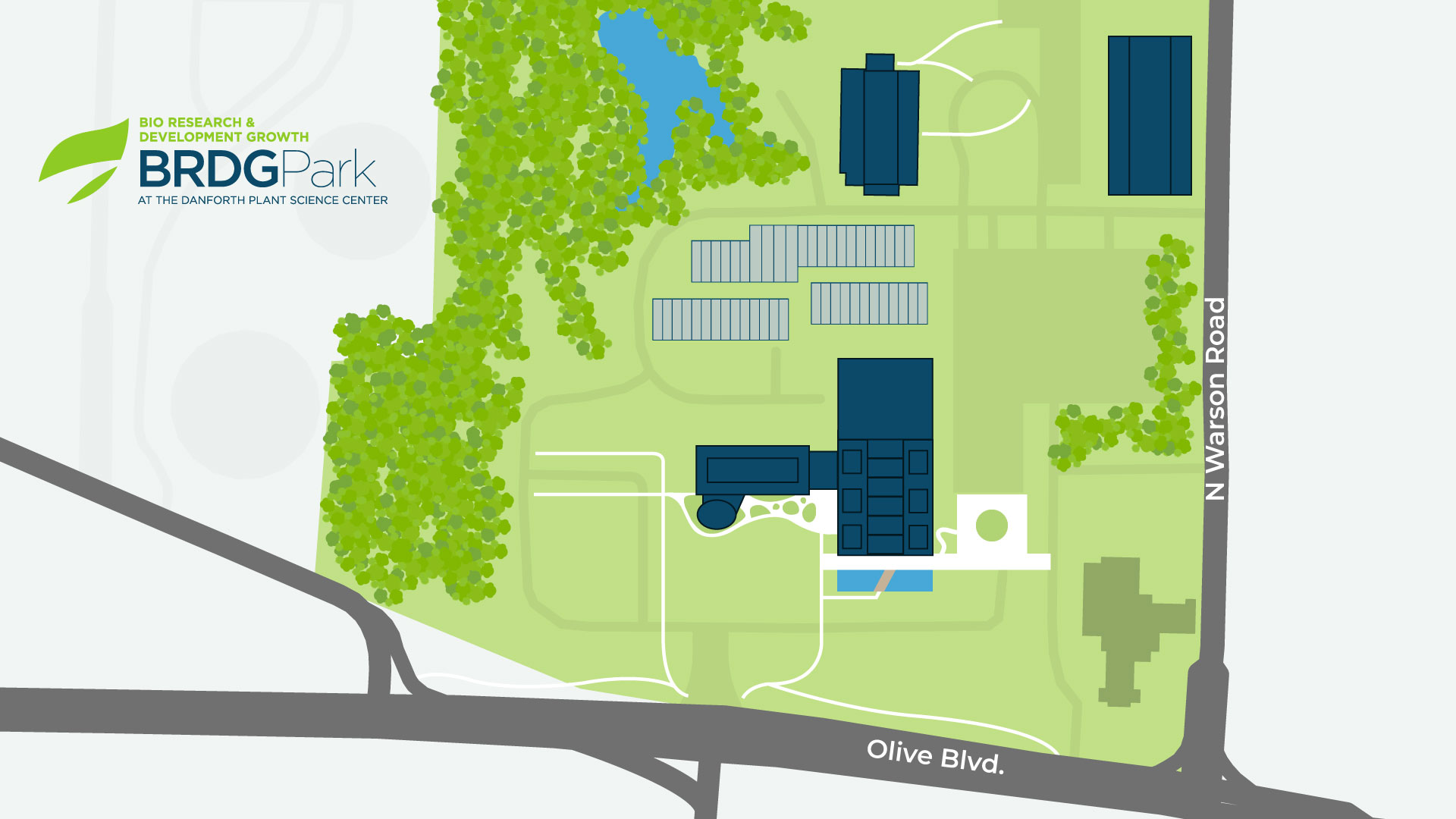 39 North Innovation District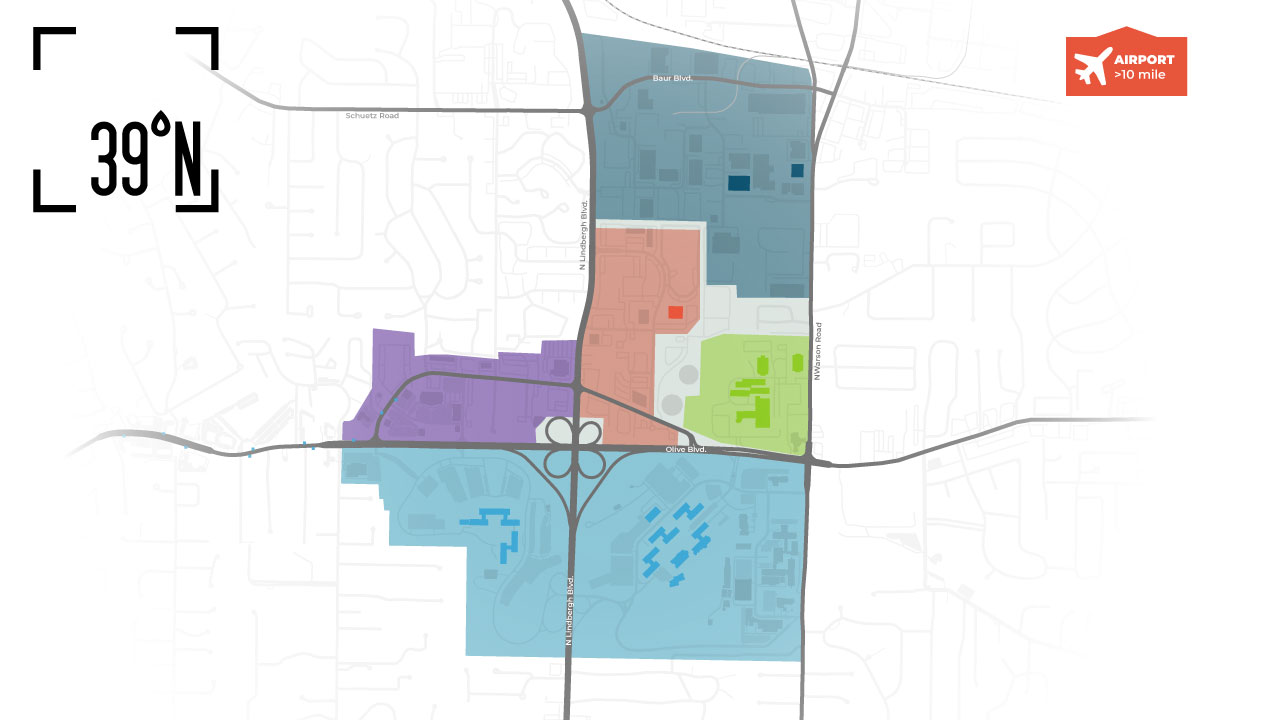 The Donald Danforth Plant Science Center
Benson Hill Crop Accelerator
A large regional retail center offers eateries and retail within close proximity.
The northern end is largely industrial with infrastructure benefits such as a rail spur and expansive road surfaces for tractor-trailer movement.
Additional office building space within the 39N District.
Danforth Center & BRDG Park
Home to the Donald Danforth Plant Science Center, BRDG and EDGE@BRDG buildings, and a large greenhouse complex.
Global seeds and traits headquarters
Find out what else makes us BRDG Park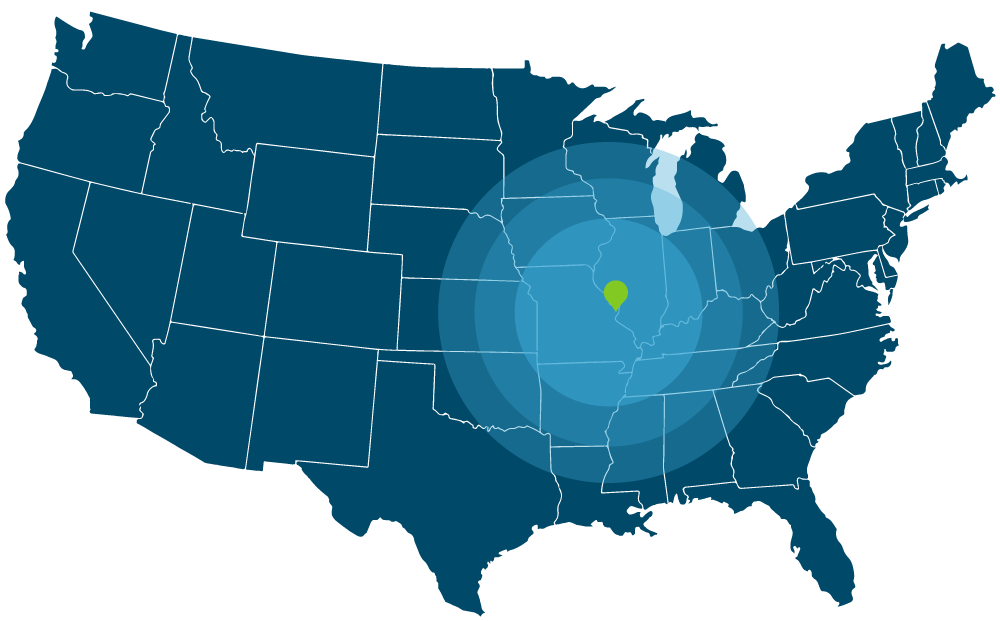 50%
of U.S. agriculture is produced within a 500-mile radius of St. Louis
Located in the heart of Agriculture
The Brookings Institute recently cited the St. Louis ag innovation ecosystem as a national model of cluster development. Our state of the art infrastructure, top notch talent, investment capital, and proximity to the farms and food producers in America's Heartland make St. Louis the perfect breeding ground for innovation.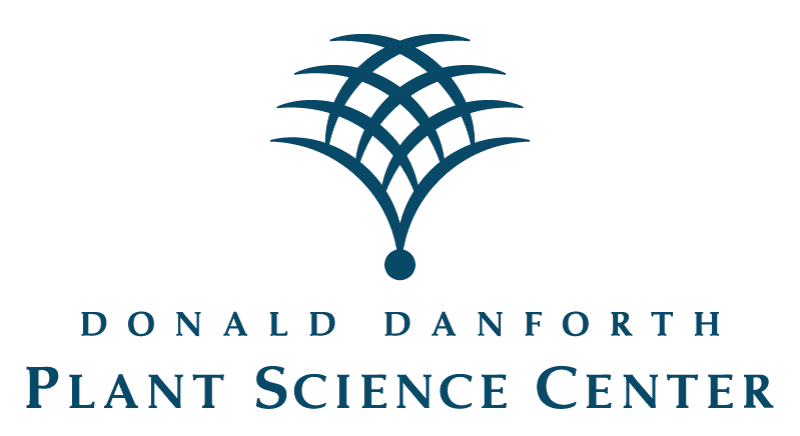 Scientific research, when brought to the marketplace, has the potential to meet society's critical challenges, while at the same time creating vital economic opportunities and job growth, empowering people everywhere to enjoy better health and a higher quality of life."
William H. Danforth, M.D. (1926 – 2020)
Founder of the Donald Danforth Plant Science Center
Are you ready to grow at BRDG Park?