Advances in Agriculture Start at BRDG Park
From the German seed company KWS – to the headquarters of homegrown success Benson Hill – companies large and small from across the country and around the world are accelerating advances in agriculture at BRDG Park.
Located in the heart of the St. Louis region's robust bioscience community, BRDG Park companies and their employees thrive within a growing and dynamic support system, such as our on-site biotechnician training program that provides skilled "hands at the bench" and affordable access to cutting-edge technologies to help grow your business.
In 2012, NewLeaf Symbiotics was an agtech startup deciding where to set up shop. We looked at BRDG Park in St. Louis, as well as Boston, RTP in North Carolina, and the west coast. We chose BRDG Park because of its close relationship with the Danforth Plant Science Center, and because of the vibrant opportunities in St. Louis. We have tripled our footprint at BRDG Park and continue to grow as part of this wonderful ecosystem."
Steve Kahn
President and CEO, NewLeaf Symbiotics
Tenant
Grow My Business at BRDG Park
A Place Where Good Ideas Become Great Businesses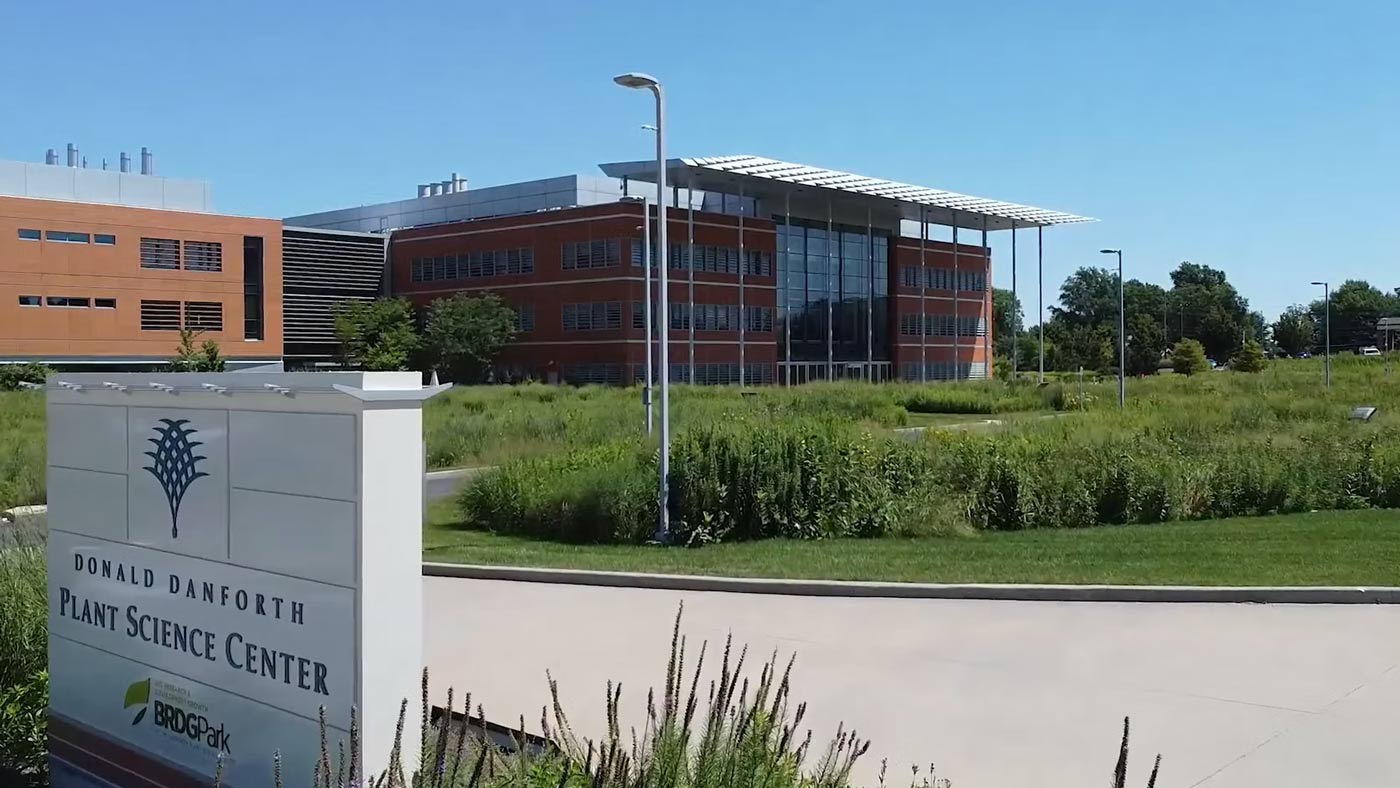 Access to
>$50M
in Danforth Center Core Facilities
On-site biotechnician training program
$352M
annual economic impact to the region generated by BRDG Park and the Danforth Center
Learn more about research facilities
A Diverse and Creative Community
We are a community of scientists, entrepreneurs, established commercial enterprises, teachers and students from around the globe who are developing solutions to some of the world's most pressing challenges. As innovators working toward advances in agriculture and food technology, we cultivate opportunities to partner and collaborate across our campus.
Spend your day working in state-of-the-art greenhouses and labs within a community of top-tier scientists and innovators at companies making impactful advances in agriculture.
Beyond our campus, St. Louis is a thriving, exciting and affordable place to live with vibrant cultural, dining, sports and entertainment scenes without the hassle of a huge city. Diverse neighborhoods and top-ranked public and private schools offer options for employees at every life stage.
Learn more about our community