Events Happenings in the BRDG Park Community
Second Friday of every month | 3:30 - 4:30 PM
Join the hangout on the second Friday of every month from 3:30 - 4:30 PM. Network with like-minded peers, biotech alumni and STEM professionals. Hear from guest presenters on a variety of topics, including bioscience career pathways, biotech club activities, biotech-related industry, and more!
RSVP to Lee at odouangkeomany@stlcc.edu
Wednesdays | 11:00 AM
Hear from guest presenters in this weekly educational event every Wednesday at 11:00 AM. Currently hosted virtually by the Danforth Plant Science Center.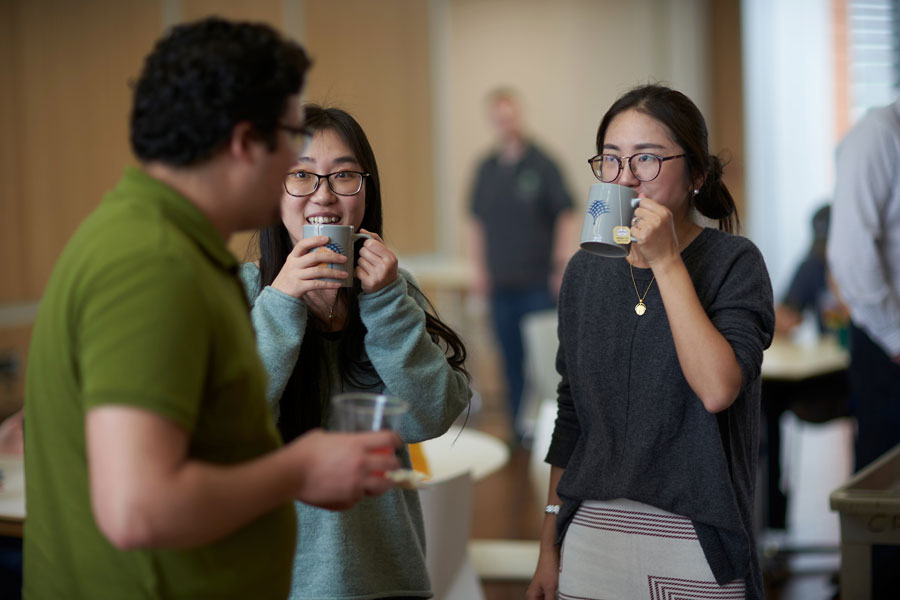 Coffee with Colleagues!
Every other Friday | 9:30 AM
Companies and staff at BRDG, EDGE@BRDG and the Danforth Center meet as a BRDG Park Community every other Friday at 9:30 AM to learn more about the companies in BRDG Park and get to know each other. Currently hosted virtually via Zoom.