Our Innovation Community
We're a community of thinkers and doers, problem solvers, and risk takers accelerating ag technology innovation on the campus of the Danforth Plant Science Center in the heartland of U.S. agriculture. At BRDG Park, we provide the research, resources and relationships to help our companies succeed and bring science to life.
A Bioscience Research & Development Park
>$450M
in venture funding raised
$352M
annual economic impact to the region generated by BRDG Park and the Danforth Center
We're Catalyzing Growth in Ag Technology
St. Louis, Missouri
Our research and development park is located within the 39 North innovation district – a cluster of industry leaders, international companies and early to mid-stage startups focused on ag technology and bioscience. We also benefit from being part of the larger St. Louis innovation ecosystem with multiple innovation districts, leading education institutions, accelerators, venture capital and entrepreneur support networks.
We're part of the Danforth Plant Science Center community and benefit from interactions with leading plant scientists, access to their state-of-the art greenhouses, advanced imaging and other specialized facilities at a reduced rate to accelerate the delivery of products to the marketplace. Learn more about our innovation ecosystem on the map below.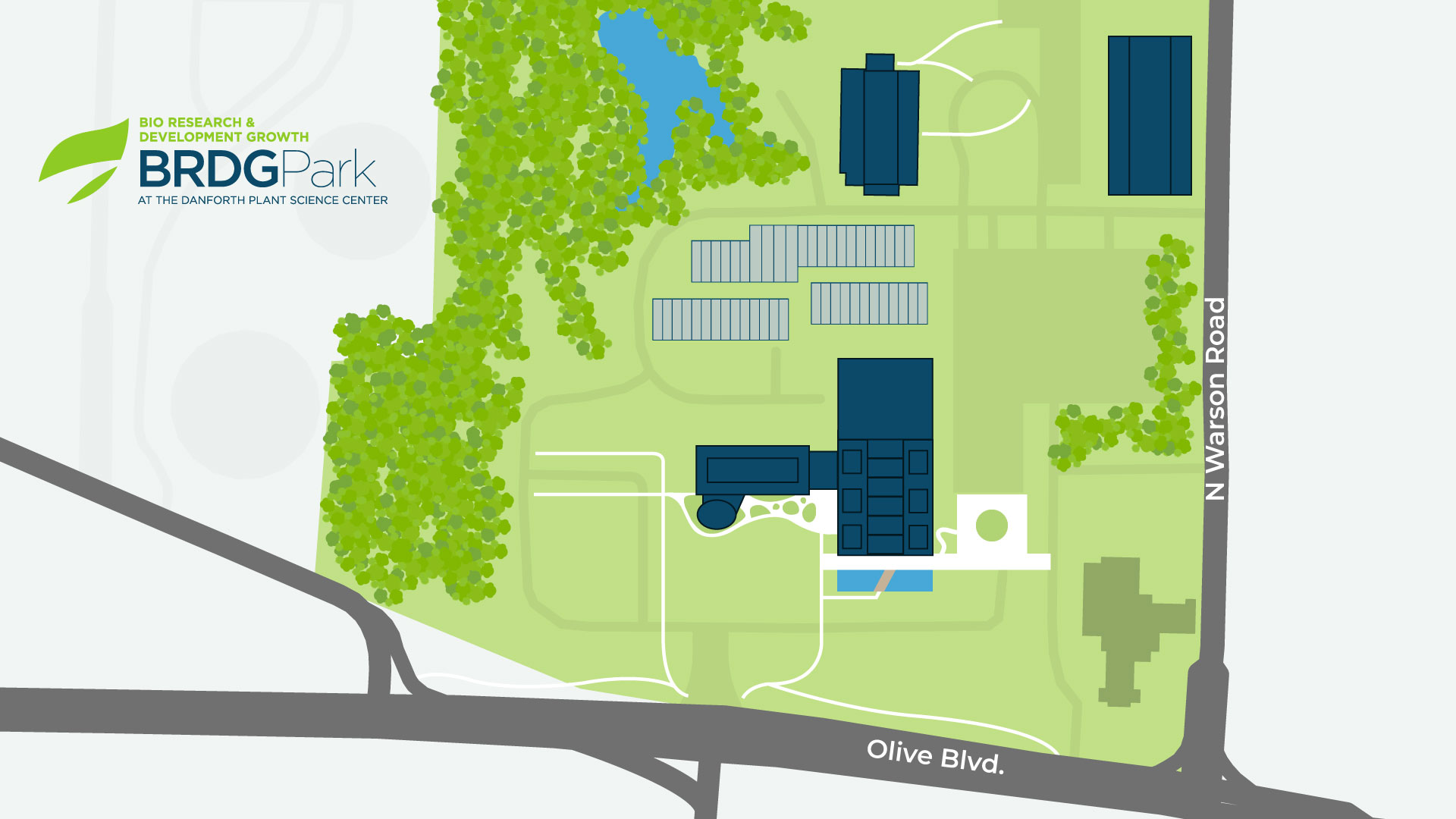 39 North Innovation District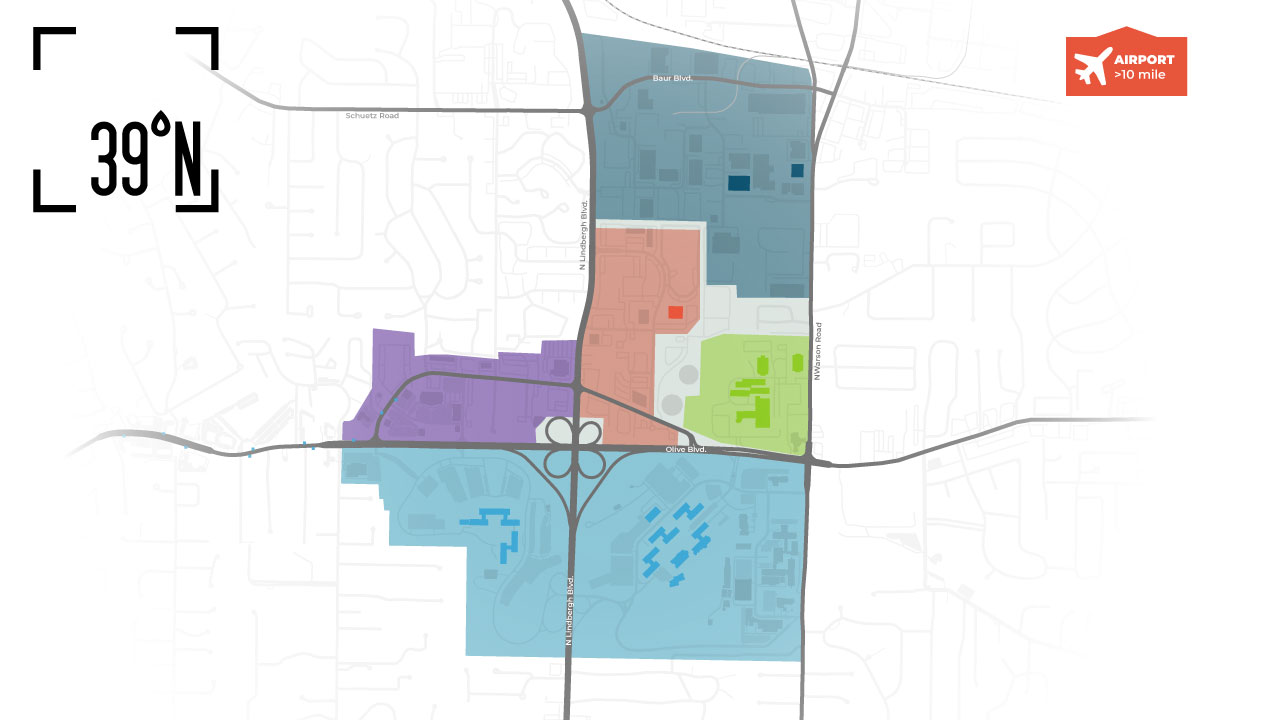 The Donald Danforth Plant Science Center
Benson Hill Crop Accelerator
A large regional retail center offers eateries and retail within close proximity.
The northern end is largely industrial with infrastructure benefits such as a rail spur and expansive road surfaces for tractor-trailer movement.
Additional office building space within the 39N District.
Danforth Center & BRDG Park
Home to the Donald Danforth Plant Science Center, BRDG and EDGE@BRDG buildings, and a large greenhouse complex.
Global seeds and traits headquarters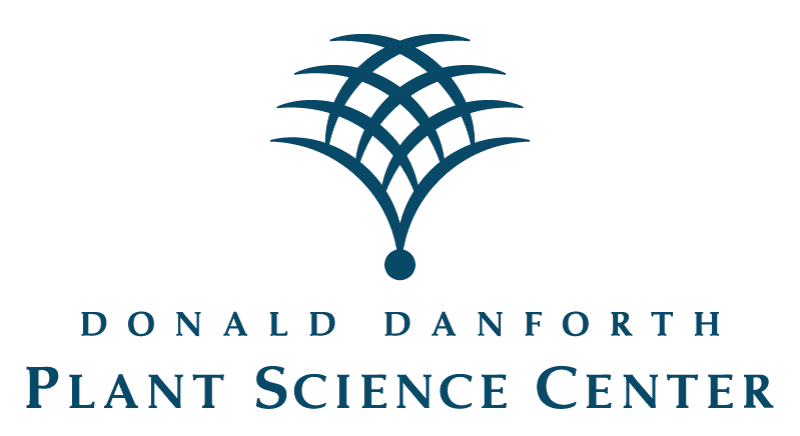 BRDG Park is not just a great place for companies to grow. It's a big part of how we deliver on our mission at the Danforth Center and make an impact in the world."
James C. Carrington
Ph.D. President and CEO, Donald Danforth Plant Science Center
Work on the future of ag technology
Building an Innovation Economy
As an anchor of the 600-acre 39 North innovation district, our research and development park is immersed in an exciting community of thinkers, makers, innovators and leaders developing the latest technologies to improve crop productivity and nutritional value, reduce greenhouse gases, and preserve precious natural resources in a changing climate.
We're also lucky to be part of a community that employs more than 15,000 people at over 700 bioscience companies (300+ startups) and has the highest concentration of plant science Ph.D.s in the world.
In fact, the St Louis 2030 Jobs Plan recognizes the region's strength in bioscience and ag technology, noting that, "to remain competitive in the convergence economy, St. Louis will need to invest in healthy and resilient cluster ecosystems. Fortunately, it already has a strong model in its most distinctive competitive advantage—biosciences. Quadrupling down on what's working in biosciences, when paired with focused efforts to adopt and adapt the biosciences approach for other next-generation industries such as advanced manufacturing and location sciences (geospatial), will help St. Louis realize the full potential of its investments and create thousands of accessible jobs that pay well in the process."
This recognition of the need to further commit to biosciences is part of an actionable plan for future investment in St. Louis and will inform early priorities for Greater St. Louis, Inc., the recently announced group that merged five private-sector economic development organizations.
Are you ready to grow at BRDG Park?